Voluntary Benefits
Balancing financial, physical and mental health with voluntary benefits
Published by Trustmark Voluntary Benefits on July 13th, 2020
Over the last few years, there has been a growing awareness around the importance of taking care of our physical, mental and financial wellbeing. Maybe you typically focus your energy on only one or two of these areas, but when the unexpected happens, it becomes clear that your overall wellbeing relies on striking a balance between all three. Let's look at how physical, mental and financial health are connected and how voluntary benefits can help.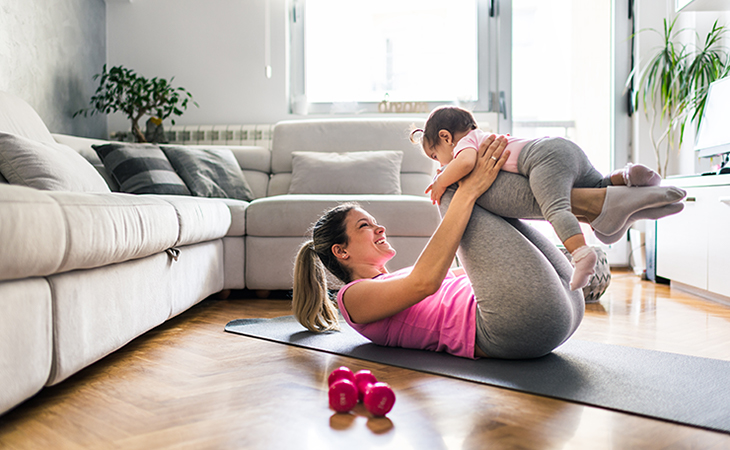 The financial and physical health connection
Without good financial health and stability, our physical health can be at greater risk. Over half of Americans report delaying their medical care within the past year because they couldn't afford the healthcare costs and nearly a quarter have put off their medical care for over a year due to financial instability.
1
Unfortunately, ignoring or leaving a medical condition untreated could result in prolonged or worsening symptoms. Even if you do have health insurance and are able to receive treatment, your medical expenses could be high and negatively impact your finances. In fact, almost one third of Americans are currently experiencing medical debt and over half of them said they've defaulted on those bills.
2
How can voluntary benefits help?
When it comes to being financially prepared for medical treatments, voluntary benefits can help protect your finances. Here are some examples—if you end up having a hospital stay,
hospital insurance
can help fill the gaps in your medical coverage and protect you from costly medical bills.
Disability insurance
helps protect your paycheck if you're unable to work due to an illness or injury.
Critical illness insurance
can assist with financial support in the case of a serious illness and accident insurance pays benefits for certain types of injuries.
The financial and mental health connection
When times are tough financially, stress and other mental health issues often come to the surface. Research has identified money as the number one stressor among Americans and 90% of individuals have reported that money has an impact on their level of stress.
3
Without the financial means to support your lifestyle, family or to serve as a cushion for medical treatments, your mental health can deteriorate quickly. A negative cycle can develop quickly if your financial stress affects your attendance and performance at work. Financial stress impacts your mental health, your mental health affecs your performance at work, which can impact your ability to earn an income, further adding to your stress or mental health struggle.
How can voluntary benefits help?
When you supplement your base medical coverage with these products, you can have peace of mind knowing that you have extra coverage for whatever life throws at you. Specific to mental health, some voluntary benefit carriers may offer mental wellness, addiction recovery and substance abuse benefits should you need treatment and are unable to work.
The physical and mental health connection
If you've ever experienced physical health issues, you probably noticed your mental health start to decline or vice versa. Poor mental health is a risk factor for chronic physical conditions and chronic physical conditions put you at risk for developing poor mental health. On the flip side, you may have noticed that when you exercise and take care of your body, it does wonders for your mental health. You may have more energy, higher self-esteem or a generally more positive attitude and outlook on life. Plus, if your mind is healthy, you're more likely to feel motivated when it comes to taking care of your physical needs.
How can voluntary benefits help?
As we discussed in the sections above, voluntary benefits can help promote and support physical and mental wellbeing both directly and indirectly. When you are financially supported and prepared for the unexpected, you're able to nurture other areas of your life. And when you do face challenges with your physical or mental health, having voluntary benefits can help support you to get you back on track to better health.
Financial, physical and mental health are inextricably connected. When you take care of one area, it's easier to feel motivated and maintain your health in the other areas as well. However, if you begin to struggle with one of these factors, achieving holistic health can be more difficult. While there are many great ways to take care of your physical, mental and financial health, voluntary benefits are a fantastic tool for securing your finances to help promote overall health.
1
"How financial health is affecting Americans' physical health". BenefitsPRO. October 2018.
2
"32% of American workers have medical debt- and over half have defaulted on it." CNBC. February 2020.
3
"Financial Stress, Health and Employee Wellness in 2020." Best Money Moves. February 2020.