Voluntary Benefits
Benefits beyond benefits
Published by Alex Moral on February 14th, 2019
We are firmly into 2019 now and the year is already off to an exciting start. Here at Trustmark, this will be our first full year since undertaking our transformation to becoming one Trustmark along with the
other businesses
in the Trustmark family. As one Trustmark, we're committed to going beyond―to providing "benefits beyond benefits." As we embrace our new mantra, it's important to understand what that means and why it's an important approach for everyone in our industry to embrace.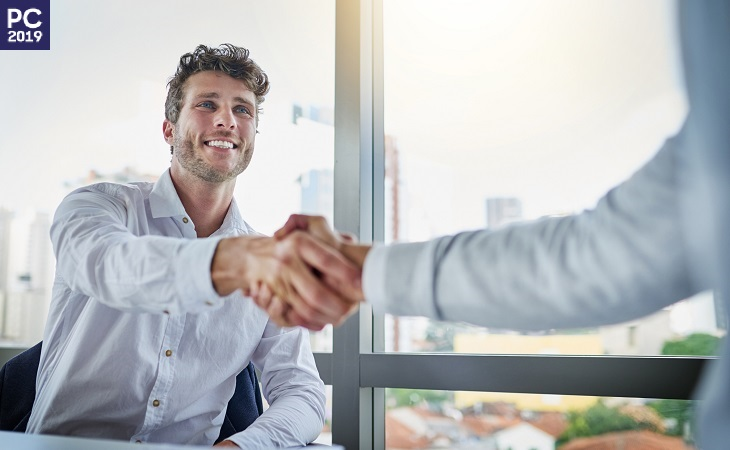 What does going beyond mean?
Going beyond means not just looking at the end product, but looking at the process and how the products you create and the service you provide impacts customers. To better illustrate that, let's look at a few of the ways we at Trustmark see opportunities to go beyond:
Beyond solutions – Anyone can build a product to address a perceived need in the marketplace. But, to go beyond, you have to listen to what consumers tell you. You have to take the time to talk to people and personalize your solution. The voice of the customer is the driving force behind nearly everything that we do at Trustmark and it's why we believe we're not just delivering solutions, we're delivering personalization to meet our customers' needs.
Beyond service – Quality service is a must, but it's no longer enough to impress; it's an expectation from your clients. We believe that you have to be invested in your client's success. Caring is at the core of what we do: caring for our policyholders and for our broker and employer customers. When you care, you're willing to go the extra mile and, more importantly, the people you work with can tell you're invested in them succeeding.
Beyond relationships – This piggybacks on our last point. You have to build more than just business relationships; you have to build partnerships with the people you work with. While that starts with caring, it also means being in it for the long-haul. At Trustmark, we pride ourselves on our long-lasting, deep partnerships, having worked with some of our partners for more than 30 years. You can't achieve that without being invested, listening to your colleagues and looking at the people you work with as partners.
Voluntary benefits is a growing industry with more and more competitors entering the market each day. To stand out to our customers and to deliver the best possible service and products, it's our mission here at Trustmark to have us all work to continue going beyond.
Talk to a member of our sales team to learn how we can provide benefits beyond benefits.