Voluntary Benefits
4 things you didn't know about critical illness insurance
Published by Trustmark Voluntary Benefits on October 15th, 2019
October is National Critical Illness Awareness Month making it the perfect time to learn a little bit about how you can protect yourself from the financial impact of an illness with critical illness insurance. If you're not already familiar, critical illness insurance typically provides coverage for cancer and other serious illnesses. That probably doesn't come as much of a surprise, but what may surprise you is that not all critical illness products are created equally and some have innovative features that you might not suspect. Let's take a look at a few of them: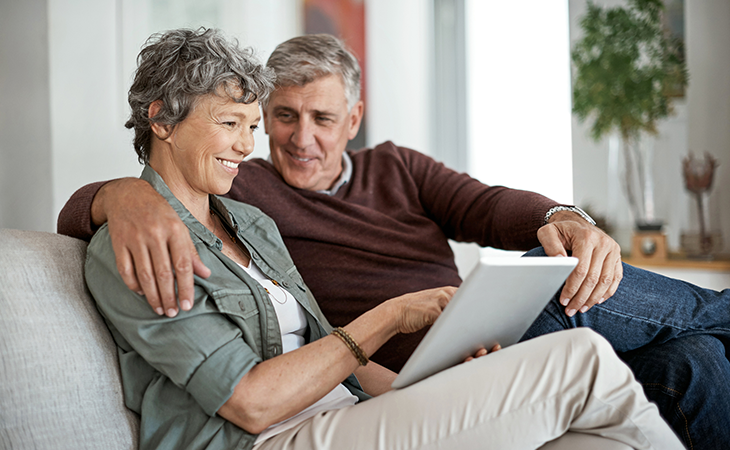 1. It pays YOU cash
Unlike your medical insurance, when critical illness benefits are paid, the money goes directly into your pocket, not to your medical provider. That means the money can be used for any expense. Often, people put this extra money toward the out-of-pocket costs associated with treating a critical illness, but are not covered by medical insurance. They can also be used for non-medical expenses you might not have thought of. You can use the extra cash for hotels, food, parking, or child and pet care while you're in and out of the hospital. Receiving the cash directly gives you the freedom to choose where it goes.
2. Wellness benefits
Many critical illness policies offer features that reward you for prioritizing your wellness. Wellness benefits promote a healthy lifestyle by offering benefits for preventative testing such as biometric screenings and routine tests. This is a great bonus option, especially if you already do preventative testing on your own.
3. Separation periods
A separation period determines how much time needs to pass between claims. This can lead to an issue if complications from a critical illness lead to a second episode or relapse shortly after. For example, if there is a 3-month separation period and you make a claim for a heart attack, you couldn't receive benefits for a health event within the next 3 months.
Separation periods vary depending on your critical illness policy, but some policies don't have them at all. This means you could receive benefits for a health event but still be eligible to file another claim at any time if you experience a second event shortly thereafter.
4. It's not always just for critical illnesses
Perhaps the most common assumption about critical illness insurance is that you can only be covered after developing a serious illness such as cancer or suffering a heart attack or stroke. However, some critical illness insurance policies pay benefits for early stage identification and diagnosis, which allows you to receive benefits at any stage of an illness. This encourages you to be proactive and helps avoid full-blown illnesses that would be more physically and financially damaging down the road.
With the right critical illness insurance policy, you can tack on additional features and riders to increase your coverage outside of these core serious illnesses. Some offer benefits if you are serving as a caregiver for a family member with a critical illness. Others can pay benefits if you require extra care in your daily life due to being ill for an extended period of time. Plus, there may be additional illnesses you can cover with critical illness insurance that are less common or severe.
Critical illness insurance is no longer solely for those looking to protect themselves from a major medical event. These conditions can strike anyone at any time, and the expanded features that are available today make it a sensible coverage option regardless of your age or risk factors For National Critical Illness Awareness Month, we hope everyone will take the time to raise awareness on the dangers posed by critical illnesses and, with tips like these, also raise awareness on the ways you can protect yourself against illness.