Community Involvement
Rock, Chalk, Art and Smiles
Published by Trustmark on August 12th, 2020
If you're a parent out there looking for an art project that does not involve glitter or slime, consider following Jennifer Cvelic's example.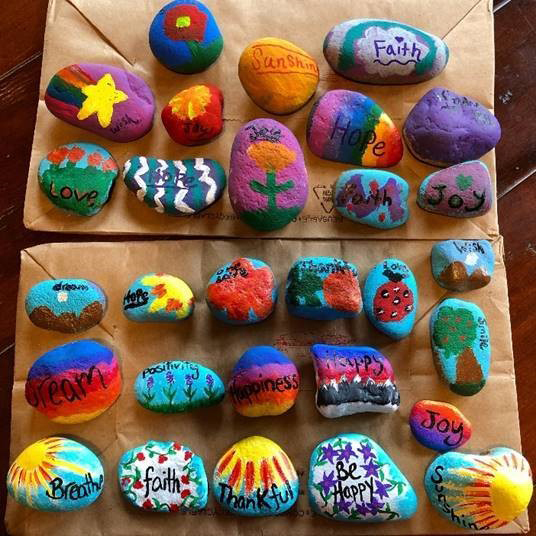 Cvelic, a Program Manager for HealthFitness, a Trustmark company, and her two daughters used art to brighten the day of neighbors in their small housing development.

They started by creating chalk art in their driveway. Then, they decided to paint rocks and surreptitiously
spread them throughout the development. A bit of a buzz ensued but people deduced who the talented artists were since there aren't very many children in nearby houses.

Pretty soon, pictures of the rocks appeared on Facebook. Some even repaid the present by making their own rocks and dropping it off on the Cvelic's driveway for the family to enjoy.