Voluntary Benefits
4 ways voluntary benefits can help improve your workplace
Published by Trustmark Voluntary Benefits on July 25th, 2019
Employers spend a lot of time and effort to create the best possible work environment. A better environment in the workplace makes recruitment easier, it fosters healthy employees and it makes them more productive too. Now, you can create a positive work environment in a number of different ways, but no matter what path you take, voluntary benefits can play a role.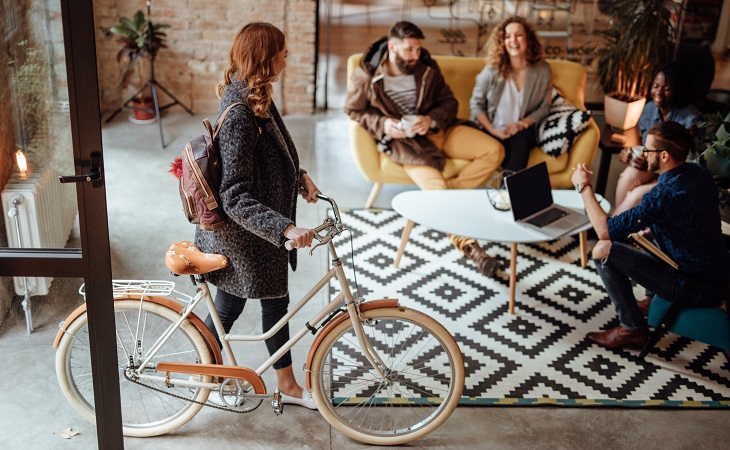 One of the great things about voluntary benefits is that they are not just a solution for financial protection. Voluntary benefits enrollment can open the door to communicate new company initiatives or support in existing ones. With this dual purpose in mind, below are four ways to improve the workplace with voluntary benefits.
1. Establishing a company culture
A company's culture matters more today than ever. More than 75 percent of job seekers would consider a company's culture before applying for a job. On top of that, 71 percent of employees would start looking for new opportunities elsewhere if a company culture declined.
1
Voluntary benefits can tackle this in two ways. First, they can improve company culture by showing that the company cares about them and their well-being by offering the financial protection of voluntary benefits. And, the communication opportunities presented by enrollment in voluntary can also serve as the platform to drive home the company's mission and values, which are essential to a strong, healthy company culture.
2. Tackling mental health
It seems like new information about the effects of poor mental health in the workplace are coming out every day. Whether it be depression, stress or addiction, poor mental health can negatively affect productivity and absenteeism in the workplace. Fortunately, voluntary benefits are evolving to meet this need. More-forward thinking companies are starting to include benefits in their products that can help employees address their mental health needs. The result of tackling this challenge? For one, employers have seen a 4:1 ROI for workplace mental health interventions and, perhaps more importantly, tackling mental health creates a more caring, healthy and effective workplace.
2
3. Retirement planning
Far too many employees aren't on track for a financially healthy retirement. In fact, 25 percent have no retirement savings or pension at all.
3
A voluntary benefits enrollment is the perfect opportunity to engage employees and educate them about their company's retirement planning tool. Whether it's taking advantage of the company match or just general encouragement to participate, voluntary benefits opens the door to make sure employees are informed and planning appropriately for retirement.
4. Supporting soon-to-be-moms
Three-quarters of women entering the workforce will be pregnant and employed at some point.4 Employers can help create a more supportive environment for their pregnant employees with voluntary benefits such as disability insurance or hospital insurance to help curb out-of-pocket costs and supplement maternity leave benefits. Sometimes, an employer-sponsored disability plan isn't enough and where some workplaces may be less supportive, you can create a welcoming, positive workplace for your soon-to-be-moms by offering benefits that help them navigate their pregnancy financially.
Employers are constantly solving new challenges. Voluntary benefits can play a key role in getting out ahead of those challenges. Whether you're using voluntary as a tool to drive communication or improve employee's financial protection, there are always to improve the workplace with voluntary benefits.
1
"Job seekers want to know about company culture before they apply". BenefitsPRO. July, 2019.
2
Mental Health and Wellbeing in Employment. Deloitte. October, 2017.
3
Report on the Economic Well-Being of U.S. Households in 2018. The Federal Reserve. May 2019.