Voluntary Benefits
Mark Robb joins Trustmark Voluntary Benefits
Published by Trustmark Voluntary Benefits on June 16th, 2020
We're excited to announce that Mark Robb is the newest addition to the Trustmark Voluntary Benefits team, serving as the Regional Sales Director for the Southwest territory.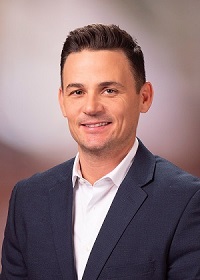 Mark joins us with nearly 8 years of experience in the insurance industry. In his time working with other carriers such as Lincoln Financial and Sun Life, he has a track record of building successful relationships and has even driven record sales years in the Phoenix offices where he's worked.
An alumni of Arizona State University, Mark holds a degree in Business Management. He currently resides in Chandler, Arizona with his wife and two young children.
Mark is dedicated to finding innovative and effective voluntary benefit solutions for employers while creating long-standing relationships with clients in Arizona, New Mexico and Nevada.
To start a conversation with Mark about Trustmark Voluntary Benefits, please contact him at:
p: 480.215.3280
e:
mrobb@trustmarkbenefits.com