Voluntary Benefits
Long-term care, the future and the state of Washington
Published by Matt DiPietro on May 26th, 2021
Sometimes timing is everything. When I decided to join Trustmark as the Regional Sales Director for the Pacific Northwest just a month or two back, one of the reasons I joined was that I'm such a believer in our Universal Life with Long-term Care products. As it just so happened to time out, my joining the Trustmark team also coincided with new legislation in the state of Washington that puts long-term care in the spotlight. More than that, it's affecting employers throughout the country who have employees in Washington.
Funny how that works out. Now I get to have even more of those life and long-term care conversations! It's an exciting time because the long-term care topic is an important one. One that, I think, sometimes needs more discussion with employers and their employees. The new legislation in Washington is a perfect example of that.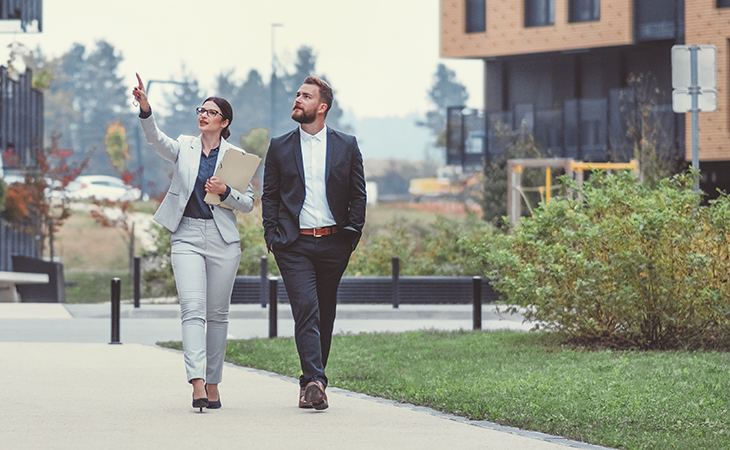 What's really happening in the state of Washington and why it's so important
The short answer to what's happening in Washington is that the state is issuing a new payroll tax to help provide state-funded long-term care. But, underneath that, there's the intent for what they're doing.
I like to think about the long-term care discussion a little differently sometimes. It can be a little tricky because, to discuss long-term care we often look at what's happening with care today. For example, some studies have found that 1 in 5 U.S. adults is providing unpaid caregiving to an adult.1 But most long-term care products (or life and long-term care products like Trustmark's) pay for the policyholder's long-term care needs tomorrow.
So, rather than a solution for today's situation, long-term care is an investment for the future. Employees should look at it that way and employers certainly should too. All those employees who have the added responsibility of caring for an older parent? Well, that problem is only going to get worse for future employees if we don't act now.
So, what is the state of Washington doing? They're trying to build a better future for their residents and the businesses in the state.
The only problem? There's a better way.
Insurance companies like Trustmark (who has worked in the life and long-term care industry for decades), can in many cases offer better protection. On top of that, with qualifying coverage, employees can apply for an exemption for the tax. This program even extends to companies outside of Washington who have employees in Washington state. So, it's exciting to have these conversations about long-term care; but it's even more exciting when we have the opportunity to offer what I see as a better solution.
It also brings communication to the fore
The other piece of the equation here is that it raises the issue of communication.
Exposing employees to a new life and long-term care product? You'll get some participation.
Exposing employees to a new life and long-term care product, while communicating to them about the benefits AND a new payroll tax from which they can apply for an exemption? Now we're talking!
I've always seen the relationship between benefits and communication like the old tree in the forest story. If it falls and there's no one around to hear it, does it make a sound? Why would an employer put all that effort into offering great benefits if you're not going to shout it from the rooftops?
With the situation in the state of Washington, it's critical that employees understand the need for long-term care, the purpose of the tax, the fact that there IS going to be a new payroll tax and their alternative options for protection. Communication will be key. And, just like our solution for long-term care, the Trustmark team has already put together a communication solution to position our broker, employer and employee clients for success.
As I said up front, timing is everything. And, for me, there couldn't have been a better time to join a team that's listening and responding so attentively to the needs of the market. I'm excited to see what the future holds and I think what's happening in Washington right now will do positive things for employers and employees in the state. They're going to have to confront the care issue - it's only a matter of time.
1
Caregiving in the U.S. – 2020 Report. AARP. 2020.