Voluntary Benefits
The right hospital plan requires balance
Published by Christin Kuretich on August 8th, 2019
I would not describe myself as a yogi, but I happen to LOVE yoga. It puts me into this beautiful state of feeling grounded and calm, and I basically float out of the class. I've taken all types of yoga classes; hot yoga, strength yoga, classic vinyasa, and even this awesome monthly class at our local pub called "Poses & Pints" (yoga followed by a craft beer, or for some – yoga while DRINKING a craft beer).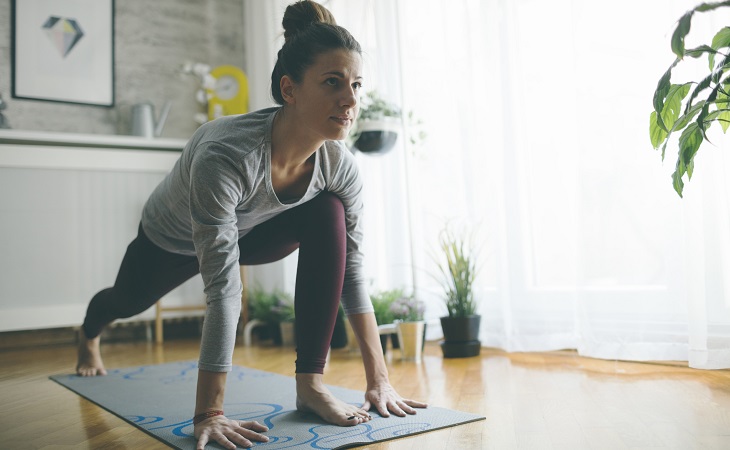 I have some good friends who take classes with me who can do this magnificent pose called "Crow". They make it look so easy, but the only way Crow works is with just the right balance. You can start off ok, but if anything shifts, you crash to the ground and suddenly, you don't look so glamorous. Balance is key to so much in life.
Now, as odd as it may sound, when I look at the hospital insurance marketplace, I'm reminded of "Crow" pose.
Too often, hospital plans offer benefits that aren't rich enough and expose policyholders to risk. Or they may offer benefits that are too rich; driving up cost while driving down participation. Much like many yogis, they're not finding the right balance. I imagine some of the people with these policies feel how I feel in "Crow" pose: wobbly, uncomfortable and flirting with disaster.
Why balance is the missing element
Hospital insurance occupies a unique space in that, more than any other voluntary product, it needs to balance the out-of-pocket policyholder's medical plan. With the way hospital bills can pile up quickly, policyholders can be forced to meet their entire deductible from one hospital stay. To provide stability, hospital insurance has to be the right fit for the plan. The wrong fit between a hospital plan and the policyholder's medical coverage will leave an employee's finances out of balance.
Finding the right plan can be a challenge. For individual coverage, 59 percent have a deductible under $1,000, 17 percent have a deductible of $1,000 or more and 15 percent have a deductible that exceeds $2,000.
1
With all these different needs, how do you provide a plan that has the potential to work for everyone?
Flexibility leads to balance
As we created a hospital insurance policy here at Trustmark, we found that to meet the needs of policyholders, we need to be flexible and that can take many forms.
Lots of options – There are no one-size-fits-all solutions, so a plan has to have plenty of options for employers to choose from to meet the needs of their unique employee group, in terms of benefit amounts as well as product features.
Don't make decisions for them – A lot of hospital plans come with features built into the product. A more modular approach gives employers flexibility to not just control the protection that goes in, but the cost for employees.
Flexibility for employees – Needs change throughout life. A new baby, a new home or a new medical plan may mean that employees need their hospital insurance to be able to adjust with those changing needs.
More ways to pay – Placing barriers between a policyholder and their benefits creates even more confusion on what's covered and how to get the most value from the coverage they purchased. Create more ways to pay and make it easier to put money in their hands..
Protection. Balance. Flexibility.
Three essential pieces of hospital insurance (and yoga) are protection, balance and flexibility. The three are interconnected, if you want to excel at one, you're probably going to need a healthy dose of the other two. In the world of hospital insurance, Trustmark is taking a new approach; one that provides the balance that consumers and employers need in our changing healthcare landscape.
1
Kaiser Family Foundation. 2018 Employer Health Benefits Survey.