Voluntary Benefits
Trustmark Critical HealthEvents - Critical illness insurance
Critical illness insurance that offers a lifetime of benefits
A critical illness, like cancer, heart attack or stroke, can be devastating. It can also be a huge and unexpected financial challenge. Medical insurance may not cover all costs, and you could face additional bills on top of those. Trustmark Critical HealthEvents® can help.

While medical insurance pays your doctor for treatment, Critical HealthEvents pays you cash directly to help with your other needs. It takes care of your budget in difficult times, so that you can fully focus on your health.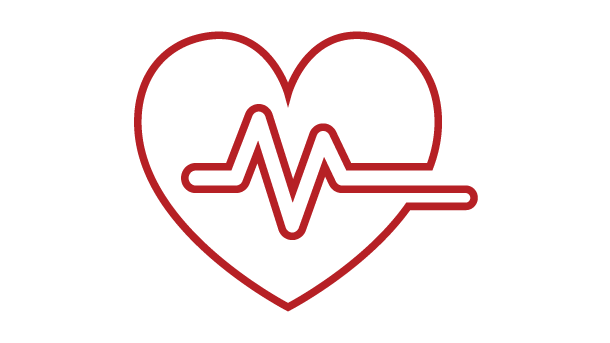 Benefits for early diagnosis and no lifetime maximum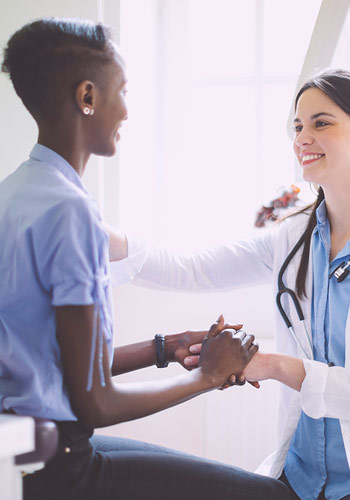 Traditional critical illness insurance could hardly be simpler. You're diagnosed with a covered illness, the policy pays out, and you're done.

Critical HealthEvents was designed, with advice from people like you, to do more. Instead of a single payment, you can get paid a part of your chosen coverage amount for conditions diagnosed at earlier or less serious stages. Not only that, your benefit restores to its full amount every calendar year. And it's affordable because we focused on the three conditions that cause over 90% of our critical illness claims1 – cancer, heart attack, and stroke.

Even if your medical insurance covers any or all of your bills – you still get the same amount. We pay the money directly to you, and it's yours to use however you want.
Best Doctors
Being diagnosed with a serious illness can be life-changing. Luckily, there's help. Critical HealthEvents gives you exclusive access to Best Doctors, a service of Teladoc Health. Best Doctors offers a variety of services designed to help you navigate life with a critical illness, from access to expert second opinions by world-renowned physicians, to assistance finding local doctors who specialize in your condition.
You can use these services at any time, and because membership is included with your policy there is no additional cost to use them. Not only that, but eligible members of your immediate family can use the services, too!
To find out more about Best Doctors, visit
bestdoctors.com
.
Raj's story
Below is a story we created about Raj. He plays a cancer survivor who will demonstrate how Trustmark Critical HealthEvents can work.
Serious illness might seem like it only happens to "other people", but Raj realized it was smart to secure his finances. Watch his story to see how a family like yours could benefit from the lifelong protection provided by Trustmark Critical HealthEvents.
Frequently Asked Questions
How does Critical HealthEvents coverage affect my health insurance?
It works in addition to your medical insurance! Trustmark doesn't coordinate with any other insurance you have, and we pay you directly, so you will get your full benefit even if your medical insurance pays the entire cost of your care.
What is a "critical illness;" what types of conditions are covered?
Many Critical HealthEvents policies cover cancer, heart attack and stroke. Unlike most critical illness policies, Critical HealthEvents offers partial payments for certain early or less serious forms of these events.
Some employers offer plans that only cover cancer and some employers offer plans that cover heart attack and stroke but not cancer. Ask your benefits representative or an enroller to find out the coverage you're being offered.
What does it mean that Critical HealthEvents has a "replenishing benefit?"
At the start of every calendar year, 100% of your annual maximum benefit is available again, no matter how many benefits you have received previously.
What kind of screenings or tests does my Healthy Living Rider cover?
If offered on your Critical HealthEvents plan, you can use this feature to claim benefits for a health screening test such as (see your policy for details):
Mammogram
Colonoscopy
Pap Smear
EKG
How long will it take Trustmark to handle my claim?
We process Critical HealthEvents claims within five business days, which includes communication with you to confirm our payment or ask you for more information.
What can I spend my benefits on?
Anything! We pay you directly, so you can use the money for anything you want.
Also available: Classic Critical Illness
Trustmark also offers a traditional critical illness plan, which offers different benefits. Watch this video to learn more.
1U.S. Critical Illness Insurance Market Survey, 2012/2013 Results, conducted by Gen Re, A Berkshire Hathaway Company.

This critical illness/specified disease insurance policy/group certificate provides supplemental health insurance coverage, which pays a limited, lump-sum benefit for specified diseases only. It is not a substitute for medical expense insurance, major medical expense insurance or a health benefit plan alternative. It does not provide comprehensive medical coverage. It is not intended to pay all medical costs associated with the specified diseases and is not designed to provide coverage for other medical conditions or illnesses. It is also not a Medicare Supplement policy, nor is it a policy of worker's compensation. Benefits, definitions, exclusions, form numbers and limitations may vary by state. For costs and coverage detail, including exclusions, limitations and terms, see your agent or write the company.
Trustmark Voluntary Benefit Solutions, Inc. is a subsidiary of Trustmark Mutual Holding Company. Insurance products are underwritten by Trustmark Insurance Company or, for life insurance products in NY, Trustmark Life Insurance Company of New York.