Trustmark Provider Portals
Check Patient Coverage
To help direct your inquiry, let's start by reviewing the patient ID card.
Which image below resembles the card presented by your patient?
What can you find on our provider portal?
You can connect with our customer service and access self-service information to:

Review claims status

Access patient coverage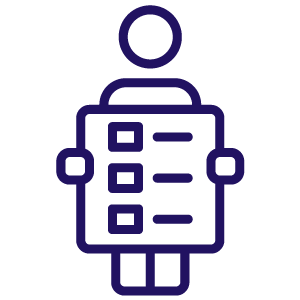 Check patient eligibility
Or call the number on the back of the patient ID card to contact customer service.
Self-funded health plan administration provided by Trustmark Health Benefits, Inc.
*Trustmark trend is based on PEPY covered allowed medical claims for standard TPA business, excludes Rx claims, fees, and other costs. Benchmarks and our medical trend are not calculated on the same basis. Potential differences include but are not limited to: COVID impacts, inclusion of Rx benefits, fees, and other costs, some benchmarks are based on average expected trend rather than actual claims. All figures are calculated as a consolidated block or industry.
Machine Readable Files
Trustmark® and Trustmark Small Business Benefits® are trademarks of Trustmark Insurance Company.

Plan design availability and/or coverage may vary by state. Plans are administered by Star Marketing and Administration, Inc., and stop-loss insurance and ancillary coverage are provided by Trustmark Life Insurance Company.