HealthFitness
Why restaurants need to add wellbeing to the employee menu
Published by HealthFitness on August 5th, 2019
The restaurant industry has grown significantly over the past 50 years and is a huge part of our economy. In 2019, restaurant sales are predicted to hit $863 billion, which is 4% of the U.S. GDP. And, the restaurant industry accounts for 51% of all money spent on food in the United States
1
.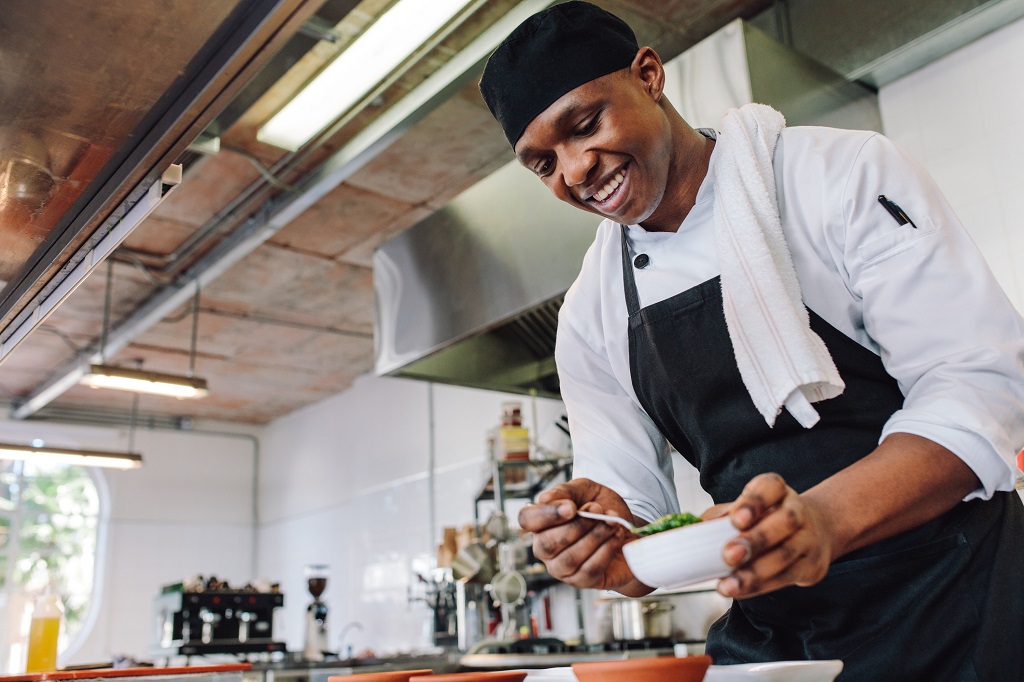 Additionally, the restaurant industry employs a huge number of people. According to the National Restaurant Association there are 15.3 million people working in the industry
1
. Nearly 6 in 10 adults have worked in the restaurant industry at some point during their lives and 1 in 3 Americans got their first job experience in a restaurant
1
.
Because the industry is so large, it is no surprise that they face a unique set of challenges. Here are three of the top challenges facing chain restaurants—and how a comprehensive wellbeing program can provide the solution.
1. Recruiting and retaining restaurant workers
According to the Bureau of Labor Statistics, unemployment rates are the lowest we've seen in almost 50 years
2
. Because of this, it's no surprise that recruiting and retaining employees in the restaurant industry is one of the most prevalent (and expensive) challenges they face.
According to survey findings discussed at the Chain Restaurant Total Rewards Association 2019 Annual Conference, the average restaurant turnover rate is 155%. This is costing restaurants a huge amount of money, an average of about $150,000 per year
3
.
The interesting part about this turnover is that the majority of employees who leave foodservice positions tend to stay in the restaurant business according to an article in Nation's Restaurant News
4
. This means that people are quitting their jobs, not the industry.
In the restaurant business, you are hiring and employing a lot of young, part time workers. In fact, 27% of bar and restaurant employees are currently enrolled in school
5
. One of the things you can do to help keep those people around longer is to create a fun, memorable environment that they want to come to. Wellness challenges and competitions between locations could help build a culture of camaraderie and provide fun for employees of all ages.
Another approach to recruiting and retaining employees is through employee benefits. According to a 2018 survey conducted by the Society for Human Resource Management, 72% of organizations increased benefits offerings to retain employees and 58% did it to attract new talent
6
.
Offering benefits to employees shows them that you care about them and their wellbeing– which in turn can create more of a sense of loyalty. Benefits can also help with employee happiness and employees who are happy and enjoy their workplace tend to stay longer.
2. Communication
Another challenge restaurants face is how to disseminate information to their employees. Chain restaurants need to get information out to a large number of locations, each employing an average of 20-30 employees. Unlike other types of employers, most employees don't have company email addresses to send information to, and break areas in restaurants can be very small spaces, with limited space for traditional communication methods such as posters. Plus, shifts can vary throughout the day and demand can fluctuate unexpectedly, so trying to pass information along in person also proves challenging.
Often a restaurant does offer benefits to employees, but employees aren't aware of what all they have, so they don't use, or appreciate what they have. Plus, keeping track of multiple providers can be difficult. Tools that help consolidate information into one location such as a benefits platform or benefits advocacy services help employees understand and take advantage of the programs you are offering/providing them.
3. Injuries
Due to the fast pace of service required in restaurants, on-the-job injuries do happen. The most common types of injuries in restaurants include lacerations and punctures, burns, sprains and strains and grease or chemical injuries. Injuries cost employers a lot of money each year, not just from injury treatment costs and workers comp claims, but also in lost productivity and employee absence if the injury is serious enough.
There are many ways restaurants can help prevent worker injuries. Implementing injury prevention and treatment programs is one way restaurants could reduce the number and the severity of on-the-job injuries. It can also lead to increased productivity, improved safety and lower turnover.
Work with HealthFitness to find solutions
HealthFitness is a comprehensive wellbeing provider. Our solutions are integrated through our engagement platform, grounded in the latest behavior change science and delivered with proven engagement strategies that provide positive outcomes to help organizations improve their wellbeing.
Contact us today
to learn how we can help you find solutions to your challenges.
Resources
National Restaurant Association. 2019 Restaurant Industry Factbook.
Bureau of Labor Statistics. Labor Force Statistics from the Current Population Survey. https://www.npr.org/2018/10/05/654417887/u-s-unemployment-rate-drops-to-3-7-percent-lowest-in-nearly-50-years
The Real Cost of Restaurant Employee Turnover. Decision Logic.
Sullivan, J. (2017, September 25). 9 ways restaurants are leading in employee retention. Nation's Restaurant News.
Contreras, T. (2019, March 27). Restaurants turn to parties and perks to recruit, retain employees. SmartBrief.
Miller, S. (2018, June 18). Employers Beef Up Benefits to Keep Talent. Society for Human Resource Management.
Testing adding extra components