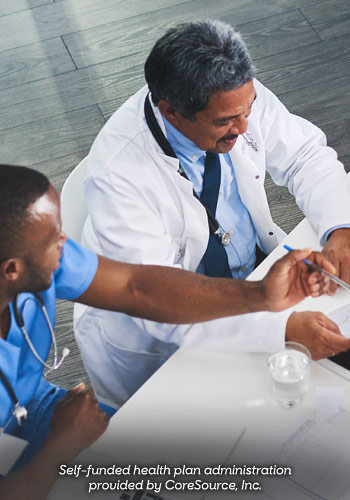 Health Benefits
Our secure provider portal has what you need.

Health Benefits
Our secure provider portal has what you need.
COVID-19 and Trustmark Health Benefits' Offices
Trustmark Health Benefits has offices all over the country. As states where we have physical offices continue to announce and update their individual orders and plans, we will provide information about affected offices
on this page
so you always have the latest information.
Convenience. Fast.
We understand that providers are an important part of the benefit decision and delivery process. You need convenient access to claim, payment, and real-time benefit information to serve patients. That's exactly what you get working with Trustmark Health Benefits.
myTrustmarkBenefits.com
Our provider portal gives you a one-stop shop for all the member information you need to deliver the best care for your patients.

Register and log on to our provider portal, myTrustmarkBenefits.com, today!

You can also call the number on the back of your patient's ID card.
Get Patient Info
What information can you find on our provider portal? You can connect with our customer service and access self-service information about:
Payments and accumulators
Self-funded health plan administration provided by Trustmark Health Benefits, Inc.