Voluntary Benefits
Universal Life Puts You in Command
Your Universal Life policy from Trustmark offers flexible life insurance and places you in the driver's seat.
You have many options with your policy: for example, to increase or decrease your benefit, pay different premium amounts, change your ownership or beneficiary, or just enjoy your protection as it is. It's your policy, so it's your call!
However, the decisions that you make may also have a significant effect on your policy. It is important to know all of your available options with your Trustmark Universal Life policy and to understand what impact those choices may have. This site may help you learn more about the ways you can adjust your policy to suit your personal needs.
How Universal Life Works
Most people are familiar with the basic concept of insurance. Your car, your health, your home — by regularly paying a small amount (your premium), you have protection against a far bigger cost if something goes wrong. Life insurance works the same way to protect survivors against the financial impact of losing a loved one.
The cost of traditional life insurance can become expensive as you grow older. Trustmark Universal Life policies can help solve this problem by building value over time. Invested policy value earns interest, which helps to pay for coverage, keeping insurance more affordable throughout your life. In addition, Trustmark Universal Life is flexible, which means you have options to make changes to your policy or access your value as a financial asset.1
Most Trustmark Universal Life policies also include a long-term care benefit, which pays a percentage of your death benefit for up to 25 months when you receive certain long-term care services. Check your policy for details.2
Here's how it works:
Your policy accumulates value
When you pay premiums on your life insurance policy, the value of your policy increases. This value is invested and earns interest, continuing to grow the value of your policy. If this value is maintained by your continuing to pay premiums, the interest it generates can help to pay the cost of insurance at a more advanced age. This way, you will not have to pay more than your target premium3 to maintain your coverage.

Policy value impacts the life of your policy
Your policy's value is important for keeping it in-force. Several factors can affect your policy's value, including loans, partial surrenders, missed premiums and changes in interest rates. If your policy value decreases, it will generate less interest. If this happens, your policy may not have enough value to pay for insurance when you are older. In this case, your policy may lapse, or you may need to increase your premium payments to keep it in-force. Maintaining policy value is critical to ensuring that your policy lasts as long as you need it to.

Read and understand your annual report
Your annual report, which is mailed to you each year, contains vital information about your policy, including your current policy values. By regularly reviewing this report, you can monitor the status of your policy and make educated decisions about funding and maintaining it. Your annual report also contains an explanation of the various terms and figures you see to help you better understand it.

Trustmark Universal Life is flexible
Because your needs and challenges can change as your life goes on, your Trustmark Universal Life policy can change as well. For example, you might elect to pay a different premium, increase or decrease your benefits, or use your policy's value as a financial tool. These and other decisions are always in your hands. However, decisions that you make will have an impact on your policy.1

Know all of your options
It's important to understand all of your options as a Trustmark Universal Life policy owner, and how exercising these options may affect your policy. Learn more about your various options and how they can affect you below. If you have any questions or want to make any changes to your policy, please contact our Customer Care team.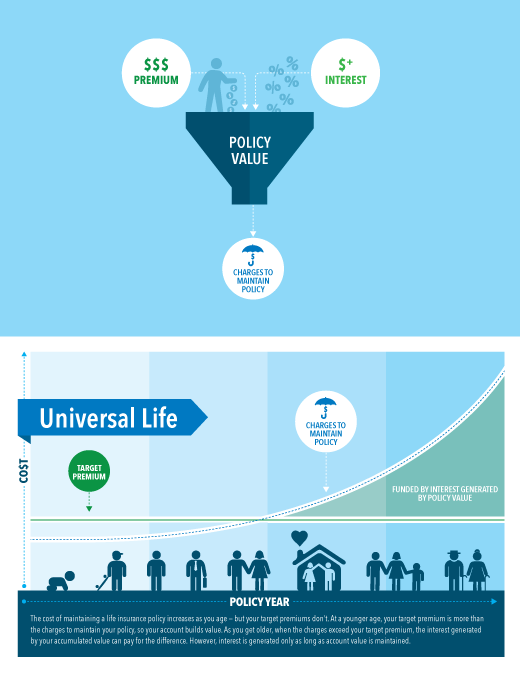 Policy owner examples & scenarios
Let's meet some Trustmark Universal Life policy owners.
To help you understand more about your policy options, let's take a look at several people who made changes to their Trustmark Universal Life policies to better suit their personal financial needs. The men and women in these stories are fictional, but the types of decisions they make about their policies are common among real policy owners like yourself.
Meet Alex
At age 33, Alex and his wife have just welcomed their first child, a beautiful little girl. Alex already has a Trustmark Universal Life policy, but his benefit amount is only enough to protect his wife in case something happens to him. With a baby on board — someone else relying on him — Alex now realizes he needs more protection to safeguard his daughter as well as his wife.
During his employer's next open enrollment for voluntary benefits, Alex applies for an increased benefit amount on his policy. After answering underwriting questions, he is approved for an increased benefit and is given a new target premium.3 His daughter and wife now have additional protection in case Alex should pass away.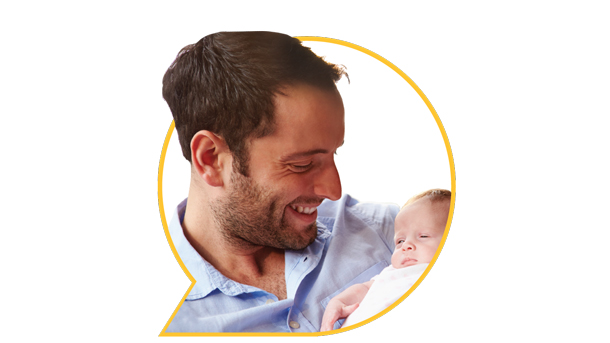 Meet Bonnie
Bonnie, a 40-year-old woman, left her employer two months ago, though she kept her Trustmark Universal Life policy. However, she has just now realized that, without the automatic payroll deduction she was used to, she has forgotten to pay premium on her policy for the past two months. This means her policy's value has been depleting, and her policy is now projected to lapse sooner than she'd like, even if she pays all her premiums going forward.
When Bonnie contacts Trustmark Customer Care, she's offered options. She chooses to make a one-time payment to account for the premiums and the interest she's missed. Now Bonnie's policy is back to where it would have been had she paid her premium, and as long as her premium is paid going forward, her policy is projected to last as long it was before she missed two months of premiums.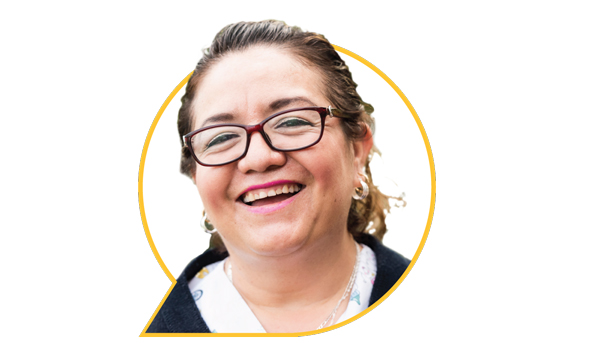 Meet Carla
Upon reviewing her annual report, Carla, 52, notices that her policy value is decreasing. This is happening because her current premiums and interest are no longer sufficient to cover the charges to maintain her policy. Carla is currently the sole provider for her family of four, and can't afford any increases in her premium, but she really wants to keep some protection for her husband and kids — without her, they could be in trouble.
Carla calls Trustmark Customer Care to reduce the benefit amount on her policy, so she can continue paying the same affordable premiums and keep her policy in-force. While her benefit is now lower, she has preserved her policy, and it's now projected to last as long as she would like it to.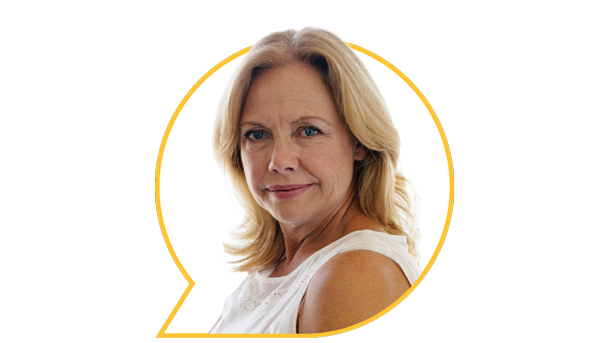 Meet Diego
At age 47, Diego took a partial surrender on his policy to help pay off some credit-card debt. He has continued to pay his target premium3 ever since. Ten years later, now 57, Diego worries that due to the reduction in his policy's value from the partial surrender, his policy may not last as long as he needs it to protect his family.
When Diego reaches out to Trustmark Care, they analyze his account and tells him that, if he keeps paying his target premium, his policy is projected to last until age 75. While Diego has options to increase his premium payments or decrease his benefit, he chooses to continue paying the same premium, knowing that his policy is projected to lapse at age 75. This keeps his policy in-force for as long as he wants it to.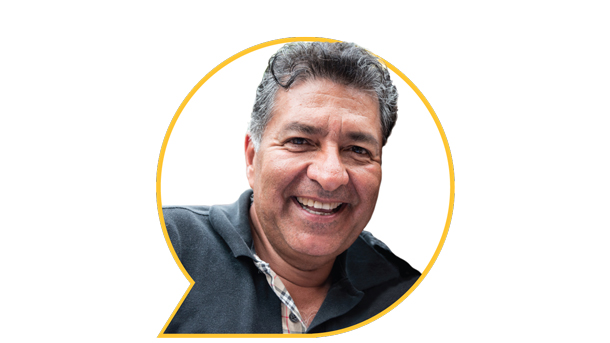 Meet Ernest
Five years ago, Ernest, age 66, took a loan on his policy to help pay for an emergency medical expense for his grandson. In the five years since, although he's been paying his target premiums3, he has not yet made any repayments on his loan. Meanwhile, the interest charged to his loan has been accumulating. His loan balance is now greater than his policy's value, putting his policy — which his family needs — in immediate jeopardy, and he has received a grace-period notice warning him of this.
When Ernest contacts Trustmark Customer Care, they help him decide on a loan repayment plan he can afford, which pays off his loan balance (including accrued interest) over the next year. Once the loan balance is paid, Ernest is no longer being charged interest on the loan, and if he keeps paying the premium recommended by Customer Care, his policy will be projected to last until maturity.
Meet Florence
Florence is a 57-year-old mom with a son in high school and a daughter in college. She has had a Trustmark Universal Life policy for more than 20 years, and has always paid her target premiums.3 However, interest rates have dropped since Florence first purchased her policy, and she also took a partial surrender a few years ago. Because of this, when Florence requests a policy illustration, she can see that her policy is now projected to lapse in five years, even if she keeps paying her target premiums — and she needs her policy to stay in-force to protect her kids' educations.
Florence contacts Trustmark to figure out how to keep her policy active longer. Trustmark's Customer Care team offers Florence a choice among several new premiums that are projected to fund her policy up to different ages. Based on these options, Florence chooses to increase her premium to an amount that will project her policy to last to age 70. Her family's financial protection is back to where she needs it.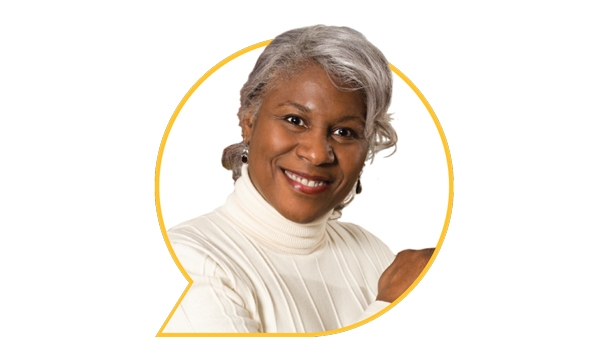 Benefits provided under forms GUL.205/IUL.205 and applicable riders. Benefits, definitions, exclusions and limitations may vary by state. Please consult your policy for complete information.
1 Accessing your policy value or making changes to your policy may affect your policy's value, which may affect your policy's projected duration.
2 Benefits for long-term care services are included with most, but not all Universal Life and Universal LifeEvents plans.
3 Target premium is the recommended premium amount to maintain your policy value and keep it in force. Target premium is set when you purchase your policy based on assumptions for policy performance. Policy performance can change from these initial assumptions and it is possible that additional premium may be required to keep your policy in force.