Health Benefits
Self-funded vs Fully-insured
Is It Time to Switch to Self-funding?
How many Americans receive their health benefits through a self-funded plan? What are the benefits of self-funding?

Find out by downloading our Self-funding vs. Fully-insured Fact Sheet.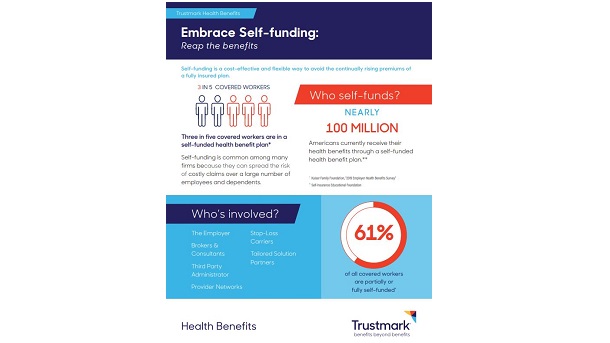 A Big Difference
One big difference between a self-funded and a fully-insured plan is whether an employer's unused money goes to an insurance carrier or stays in their own pocket.

Fully-insured Plans
With a fully insured plan, the employer pays a premium to a carrier each year for the cost of claims and administration. And if the plan doesn't need to use the entire premium in that year, then the carrier can keep up to 20% as profit. Plus, those premium costs may permanently increase if an employer has one unusually high claims year.

Self-funded Plans
With self-funded plans, employers only pay for administration, stop-loss insurance, and the benefits their members actually use, allowing them to keep any excess dollars that go unspent.

Self-funded employers work with an administrator (like us!) to provide solutions, integrate the pieces of the plan, and handle the administration—including processing and paying claims.

Stop-loss insurance helps limit the risk for employers should there be an unusually high-dollar claim(s), either from one member or their population as a whole.

Self-funded plans also give employers the flexibility and freedom to tailor their plans to meet the needs of their members. They also have the ability to choose best-in-class vendors to provide solutions. That level of flexibility simply doesn't exist in fully-insured plans.
Want to know more about self-funding?
Fill out the form below to download our Self-funding Fact Sheet.
Self-funded health plan administration provided by Trustmark Health Benefits, Inc.