Reducing pain points with expedited client onboarding
Published by Kathy Clayton on May 26th, 2021
Watching an Olympic-level gymnast perform, it's sometimes easy to forget just how much training and planning goes into making her routine look so effortless and flawless. We take the same approach to new client onboarding, and we've added a game-changing move to the Trustmark Health Benefits routine: our expedited client onboarding model. With the speed and precision of a world-class athlete, we get new clients up and running in 14 to 29 days.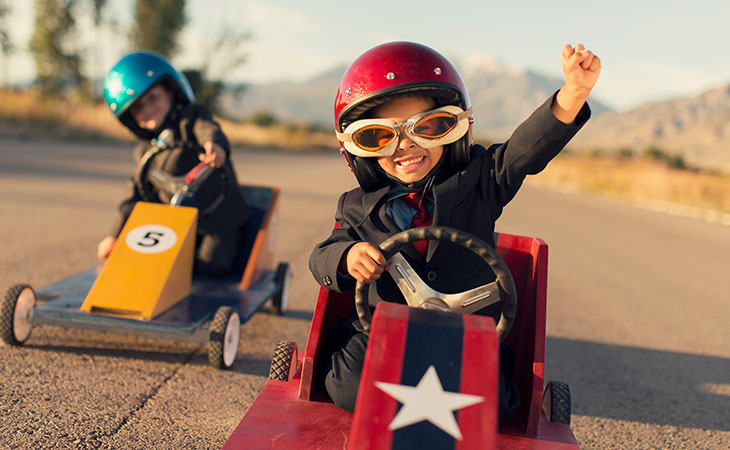 Stick the landing
Switching benefits administrators or coming from the world of fully insured benefits will always include some pain points for clients, so it's our job to find them and remove them whenever possible. Big concerns like ID cards, getting informational materials to members, setting up payment models, and other concerns can cause friction in the process. We've been doing this for a long time, so we recognize when these questions are going to come up and prepare for them. We make sure
we're ready
as soon as the client gives us the go-ahead. However, with our expedited onboarding model, we have smoothed the process even further. By identifying clients who fit the model, we are able to offer a super-streamlined onboarding process that gets clients up and running with their new plans in under a month.
Put in the training
The plan for this model started years ago with talks among the leadership team about how to improve our own efficiency and to be in a position to say "yes" more often. After years of examining the data and working with prospective clients, we were able to determine how to implement this model, as well as the common characteristics required for clients to be successful with expedited onboarding.
Which clients fit the model? First and foremost, the client must be in a position to make decisions quickly, and the decision-makers must be invested in an efficient onboarding experience. If they want to offer their members simplified plan designs, and if they want to cover general needs with few customizations, then this model is right for them. It's also important for the client to provide eligibility in a standard format, and the employee population should have access to information technology in order to help make the expedited onboarding successful.
Team effort
We have already run several successful tests of this model, and the biggest takeaway so far - it
needs to be a partnership
. When clients and brokers are invested in the process, and are responsive with the information we need when we need it, it is possible to wrap up onboarding in as little as two weeks.
Two weeks.
Obviously, individual cases may vary, but it is worth noting that as we completed each of our test cases, the implementation time continued to shrink as we identified and addressed more sticking points in the process. Ultimately, our goal is to be able to anticipate our clients' needs before they have them, reducing the number of decisions they need to make so this is a more positive experience for clients and members.
Connect with us to find out if this model can be a benefit for you, too.