Digital technology, personal touch
Improving utilization means making healthcare more accessible in more ways, whether it's over the phone or the internet.
Significant Savings, Powerful Support with Included Health
Our navigation .and advocacy solution, powered by Included Health, dramatically reduces spend for employers and members alike, significantly improves member health outcomes, and gives members a powerful advocate when they need it most.
Members get:
Live support from a personalized care team
Insights into the cost of care
Guidance from world-class healthcare experts
Provider matching support
Routing to existing benefits that can help
Convenient treatment through 24/7 telemedicine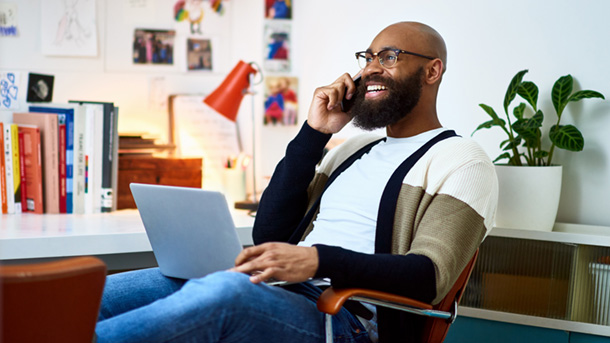 Clinical Guidance with MyNurse 24/7
The URAC-accredited MyNurse 24/7 is a member's first resource for immediate clinical guidance on everyday health issues. In addition to helping members avoid unnecessary and costly trips to the doctor or ER, MyNurse's registered nurses may identify emerging conditions before they become more serious.

The nurses can engage members in nearly 150 languages over the telephone and through live chat to help improve their health, provide health information, and assist members in their healthcare decision-making processes based on recognized clinical guidelines and national standards of care.
Telemedicine
With just a few taps, telemedicine provides members with 24/7 on-demand digital medical doctor visits for common conditions like:
Sinusitis
Upper respiratory infections
Bronchitis
Urinary tract infections
And more
When a board-certified physician is just a phone call away and an expensive, stressful trip to the ER is the alternative, telemedicine is really a no-brainer.
Consumer Advocacy with Connect
Our Connect program includes access to a benefit specialist and a registered nurse advocate to help relieve the stress of complicated benefit and clinical issues. Connect offers members:
Clinical guidance and advocacy
​Cost-effective utilization guidance
Benefit program optimization support
Connect with us to learn more.