Health Benefits
Care Navigation and Advocacy
Members don't have to go it alone
The healthcare system can be a source of anxiety for many people. Faced with this reality, we believe that creating smarter, more informed and empowered healthcare consumers boosts population health and reduces healthcare costs for everyone.
Navigation and Advocacy powered by Grand Rounds Health
Our navigation and advocacy solution, powered by Grand Rounds Health, dramatically reduces spend for employers and members alike, significantly improves member health outcomes, and gives members a powerful advocate when they need it most.
Find out more about this solution.
Healthcare Management
Real savings, real caring. We see our in-house, fully-integrated healthcare management team as a way we can help deliver substantial savings for our clients while providing expert help, advocacy, and support for their members when they need it most.

Our team includes dozens of nurses, covering 70+ subspecialties and decades of medical experience, each one coming to work every day with a dedication to helping members.

Watch our video to learn more about our approach to healthcare management.
Behavioral Management with Support Solution
Trustmark Health Benefits' Support Solution program is an integrated behavioral management program that starts with the classic Employee Assistance Program (EAP) and then adds robust recovery and outreach integration to make sure members continue to get the care they need with issues including:
Anxiety and depression
Grief and loss
Substance abuse
Anger management and stress
And much more
Find out more about Support Solution.
Utilization Management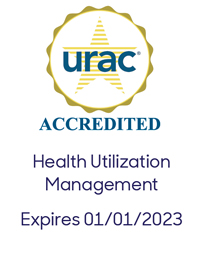 We want to make sure members get the right care at the right time, and that their care doesn't cost them—or their employers—more than it should.
Our
URAC-accredited
utilization management solution reviews medical necessity and appropriate use of healthcare services and facilities to determine whether benefits are payable under the health benefit plan.
Program nurses also review all certification requests against evidence-based best practices and care-planning tools provided by
Milliman
. When necessary, the program team uses independent physician peer reviews with specialty care providers.
Individual Case Management
Sometimes when faced with a significant illness, members and their loved ones need help making informed decisions about care. Our case management program can help take the burden off their shoulders while also controlling costs for members and employers.

Our case management program is a collaborative process that ensures members get medically necessary care in an appropriate, cost-effective setting by assisting members and their caregivers in making informed decisions based on their needs and health plan benefits.
Consumer Advocacy with Connect
Our Connect program includes access to a benefit specialist and a registered nurse advocate to help relieve the stress of complicated benefit and clinical issues. Connect offers members:
Clinical guidance and advocacy
Cost-effective utilization guidance
Benefit program optimization support
Clinical Guidance with MyNurse 24/7
The
URAC-accredited
MyNurse 24/7 is a member's first resource for immediate clinical guidance on everyday health issues. In addition to helping members avoid unnecessary and costly trips to the doctor or ER, MyNurse's registered nurses may identify emerging conditions before they become more serious.
The nurses can engage members in
nearly 150 languages
over the telephone and through live chat to help improve their health, provide health information, and assist members in their healthcare decision-making processes based on recognized clinical guidelines and national standards of care.
Population Health Management Program
Our Population Health Management (PHM) program uses a technology-driven approach to monitor each member's health status by scanning complex claims data and using evidence-based clinical analytics to create a truly personalized experience.
Check out more information about out Population Health Management program.
Digital Savings Solution
The Digital Savings Solution (DSS) is an innovative marriage of consumer-centered telemedicine, telebehavioral health, cost and quality transparency tools, and regular, targeted member outreach designed to help save employers and members money. DSS not only gives members the tools they need to get the cost-saving care they need, it also makes sure they know how to use those tools and encourages utilization throughout the year.
We believe that the DSS is such a game-changer that we backed it with an
ROI guarantee
. If employers don't save more than they pay, we'll credit the difference.
1
Watch our DSS video to learn more.
Telemedicine
With just a few taps, telemedicine provides members with 24/7 on-demand digital medical doctor visits for common conditions like:
Sinusitis
Upper respiratory infections
Bronchitis
Urinary tract infections
And more
When a board-certified physician is just a phone call away and an expensive, stressful trip to the ER is the alternative, telemedicine is really a no-brainer.
Cost & Quality Transparency
We believe in equipping members with the tools they need to become smart, savvy healthcare consumers who make cost-effective decisions about their healthcare. Our cost and quality transparency solution allows members to quickly and easily compare quality scores for healthcare facilities and find the fair price for a particular procedure or test. Members can then ask their doctor to refer them to a quality, cost-effective facility that saves money without sacrificing care.
Cancer Management & Support
Through our cancer management and support program, we assign an oncology nurse to provide patients with an individual care management plan. The nurse is a resource to caregivers and provides the patient and his or her family with support that helps them navigate the maze of providers and appointments that are typical during cancer treatment.

This kind of support is not just good for cancer patients and their families, it's also key in helping to control costs for members and employers alike by reducing detrimental and costly gaps in care. Our clients experienced a total program ROI of 14.1 to 1.2
Maternal & Neonatal Health
Our maternity management solution—Special Delivery—educates and supports pregnant and adopting members while identifying and proactively managing high-risk pregnancies to reduce costs through improved outcomes.
Find out more about Special Delivery.
1 Certain qualifications apply to ROI guarantee
2 Excluding Trustmark employee plans, for Q1-Q3 of 2017
Other Products and Services
In addition to our claims and benefits administration expertise, we have a number of other solutions. Take a look:
Self-funded health plan administration provided by Trustmark Health Benefits, Inc.