Health Benefits
Population Health Management
A Healthy Business Relies on Healthy Employees
Annual healthcare spending in the U.S.
has reached $3.5 trillion, with 90% of that attributed to people with chronic and behavioral health conditions.
It's time for a change.
Our Population Health Management (PHM) program uses a technology-driven approach to monitor each member's health status by scanning complex claims data and using evidence-based clinical analytics to create a truly personalized experience.
Here's how we do it:
Identify members with certain chronic conditions and risk factors using the clinical analytics technology
Find opportunities to improve care and compliance
Provide personalized support through our member engagement platform
Help members find a well-being vision and work to achieve it
Strong Outcomes
By looking at the outcomes for some of the more common chronic conditions monitored by the Population Health Management program, it's clear just how much of an impact this program can make. Members utilizing the PHM program had significantly better outcomes for these chronic conditions when compared to industry benchmarks*: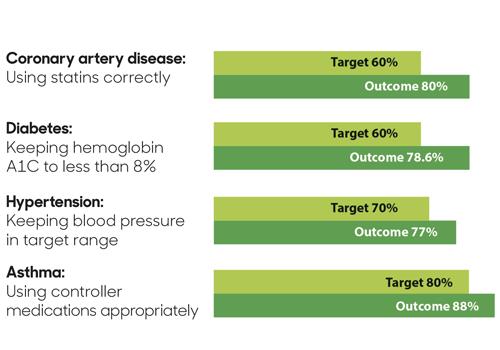 Reducing Risk
When members receive the right care, guidance, and one-on-one support, the opportunity to improve their health increases—leading to a healthier workforce and reduced cost.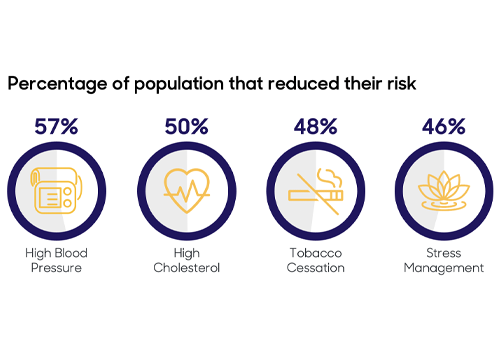 What to learn more about Population Health Management?
Contact your client manager or fill out the form below and a sales representative in your area will reach out.
* Lifestyle and Condition Coaching, ActiveHealth Management and Aetna 2019 Book of Business Report

Self-funded health plan administration provided by Trustmark Health Benefits, Inc.