Health Benefits
Cost Containment Case Study #1: Hospital System
Cost Containment Case Study #1: Hospital System
Client industry: Multi-hospital health system
Lives: ~7,500 members
Client goal: Improving cost and quality outcomes for their members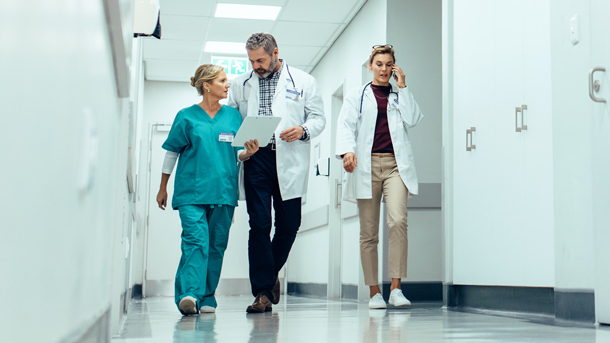 How We're Helping
In order to accomplish their goal, the hospital system wanted to establish value-based incentives for physicians serving their members. But to establish those incentives, they needed cost and quality outcomes for primary care physicians in the area. So Trustmark Health Benefits worked with this hospital system to access and interpret claims data via clinical software to measure quality and cost info down to the physician level.

In addition to helping this hospital system implement the software to support these new value-based incentives, Trustmark has also helped them establish the correct incentive metrics and continues to measure and report the results of this new initiative.

Helping providers understand the incentive system is key as these incentives will evolve each year relative to primary care physician adoption and population health quality and risk measures. We've also played a significant role in helping educate providers about the software and familiarizing them with the underlying data in this new value-based system.

The aim? Better quality for members, better costs for the health system, and incentives for providers.

To learn more about our cost containment solutions and how they can help your clients, contact us or call your Trustmark Health Benefits sales executive.
Self-funded health plan administration provided by Trustmark Health Benefits, Inc.